It's simple-to provide an education and fundraising tool for sea turtle conservation!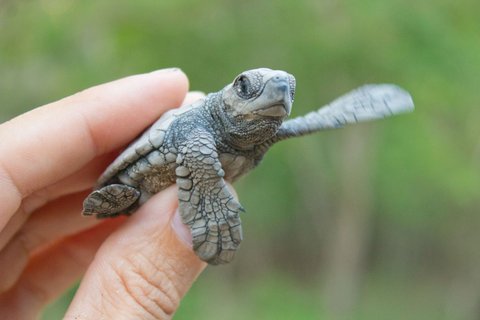 Sea turtles have been living on this planet for over 100 million years! But now, because of human impacts, they are struggling to survive and some are near the brink of extinction. The Pacific coast of Nicaragua has some of the most important sea turtle nesting beaches in Central America. In a single night thousands of Olive Ridley turtles crows the beach to lay their eggs in one of the greatest natural events on the planet! The non-profit Paso Pacifico and community partners are working together to protect these beautiful threatened species.
To achieve our mission, Turtle Friend is both an app and a website where you can watch (LIVE) sea turtles at various stages of their life cycle and track them via satellite on their migrations through the Pacific Ocean.
A team of 13 Nicaraguan men and women working specifically in sea turtle conservation with Paso Pacifico are the main force behind any all footage and information on Turtle Friend. They want the world to see the fascinating lives of sea turtles and help protect them.